Burke Methodist Church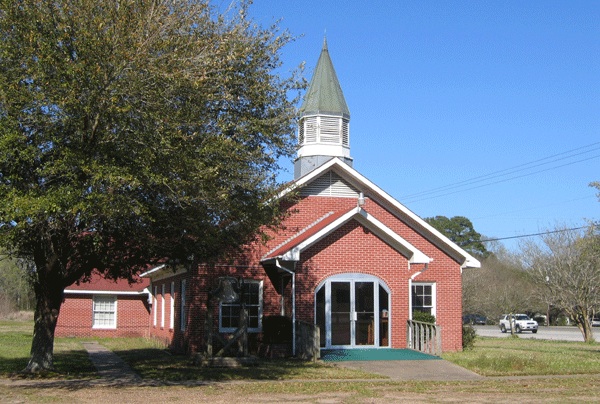 Burke Methodist Church 2005
The Church has a Texas historical marker which reads as follows:
Founded in 1889 by a small group of Methodists, this church has played an integral role in the history of the community. H. and Nannie Belote donated land to the congregation in 1894, and the first church building was completed in 1901. It was moved to another section of church property in 1920 and was remodeled in 1940 to serve the needs of the growing membership. A new brick sanctuary and educational building were completed in 1957. Burke Methodist Church has served the community with a variety of worship, educational, and outreach programs. (1991)
The H. and Nannie Belote who donated the land for the church were Harvey and Nannie Guinn Belote, two of Burke's first residents and owners of most of the land where Burke was established.
It is possible that one of the first, if not the first, pastor of Burke Methodist was David M. Stovall, a Methodist minister who lived at Burke from about 1886-1912, and who served a Burke's postmaster in 1886 when it was still known as Rhodes.
Sources:
M. Lee Murrah, Personal Recollections